I Left Columbus for 25 Years ... Here's What I Learned When I Returned
Image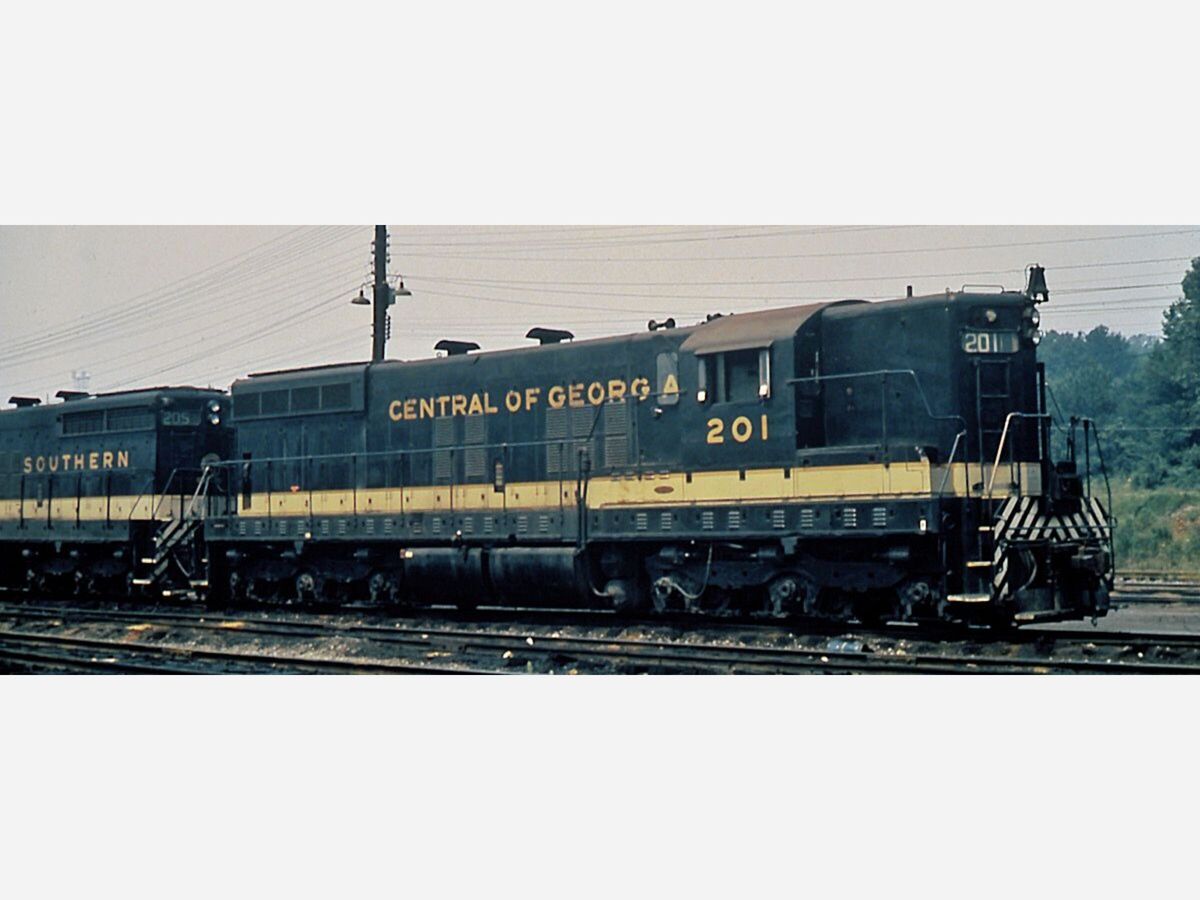 I wasn't born in the South, but I grew up here back during what I remember as some of the worst years of my entire life. 
It wasn't all bad, of course --nothing is ever ALL bad; but compared to Denver and Detroit, where we had come from, this experience (one that came about as a direct result of the separation of my mother and father) was what I once believed to be the end of my life.
I remember tugging at the hem of my mother's coat that cold winter day when the train we rode down here from Detroit pushed its away into the station on the other side of the world (east and south) from what I was accustomed to. All my nearly six-year old self did was cry, cry, cry and tell my mother I was going to "die" down here.
I nearly did.
It was just a foreboding and languishing sense of the stench of backwardness and lack of progress that made me sad and distraught. Amazingly enough, I had no clue what I was sensing at the time, but as it turned out, my instincts as a child were pretty spot on.
It's easy enough to go through a long drawn-out talk about my mother, my family, the separation from my dad, and it's even easier to discuss the side-street racism I experienced here as early as nine years old, but all of that would be beside the point of this particular diatribe.
More than all of that was the experience of having lived in two integrated cities up north and ending up in a very segregated one that was at least 11 years behind the times when we arrived, and then watching every day that went by move the clock backward another year.
---
Rear View Mirrors and Such
I worked at the Ledger-Enquirer for three whole years, having been hired by Baxter Omohundro, then the Managing Editor, to replace two young girls who had worked two 18-hour weekly shifts. Both took off for college at the same time, but I did not know anything would be available when I sent that handwritten letter off to Baxter, telling him about my childish and youthful dreams of becoming a journalist 'one day'. 
Columbus College (which we referred to as "Cody Road High") did not have a School of Journalism, so I knew that I would have had to go elsewhere to get it - probably to Georgia State University so I thought. 
However, it was an honor -in the meantime- basking in the sunlight of some of the top newswriters in the State of Georgia and it was also a privilege working for a Pulitzer Prize-winning newspaper that had a morning and evening edition at the time. Thinner than a razor blade, both editions, but they cranked them out day after day, with the thicker Sunday editions stuffed full of coupons, retail sales slips and stuffers, and the funny papers.
My favorite people on the planet at the time existed there ... Kaffie Sledge, Liza Benham, Josiah Sumbry, Mary Margaret Byrne, Priscilla Black Duncan, Jeff Davis, Claire Brannen, Louise Smith, Becky Obert from The Bayonet, and of course, Jack Swift; my boss, Sandra Kinney, and the infamous Mick Walsh, along with so many others. But...
Mick was the "class clown" with regard to the Features Department. He had jokes as long as the days he told them, and on one particular 'slow news day' when I was feeling kind of lonely in my feelings about living in Columbus, Mick-being his usual jovial self-yelled across the newsroom (probably because it had suddenly gotten too quiet for his taste) ... "You know what the best view of Columbus is?"
As usual, everyone stopped what they were doing, waiting for the punchline we all knew was coming.
"What?" Kaffie asked expectantly, because whatever he was about to say was getting ready to be insanely funny.
"Out your rear view mirror!!" 
We were done. I was laughing so hard, I started choking and crying at the same time. Until then, I'd had no clue that I wasn't the only one who felt that way.
That was the joke that kind of stayed around for a good week as it kept getting retold every opportunity we had, but the day hit when it became my mantra....
Out your rear view mirror.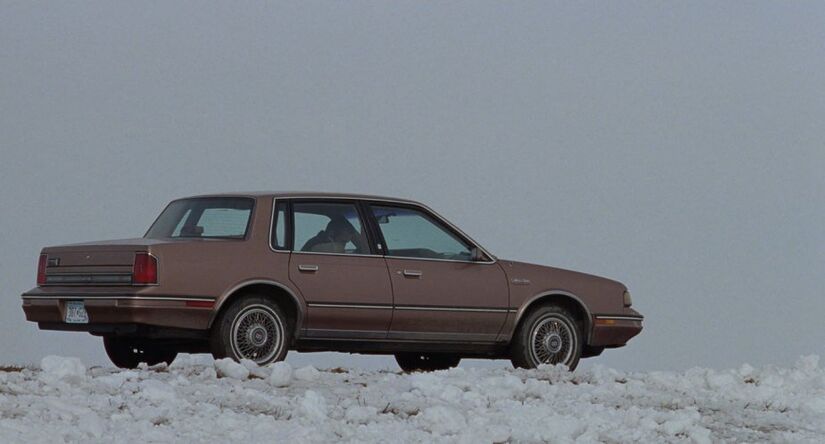 I knew I had to get out of here or I was going to die, as I had told my mother. I couldn't take it and wasn't going to make it. Don't get me wrong, I've had my regrets about leaving - because a decision to leave here, especially with four sons I was still raising alone, wasn't going to be an easy one and it was undeniably going to be a heart-breaking one for all of us.
My very young sons didn't know anything but this place and I had known of other places what were much better, so after several failed attempts to leave and stay gone for good, I finally made my escape to Atlanta by means that I can only describe as miraculous.
Of course, nothing worked out the way I had imagined it would -and in some places that I ventured to by hook or by crook, it was worse living in those places than in Columbus. If one can imagine the kind of racism that is worse there than here, they need look no farther than Mesa, Arizona.
But, truthfully ... as a younger person, I'd never have survived staying here.
---
Long story short, the lesson I learned after having lived in Atlanta 18 years, northern California (Bay Area-Contra Costa County), Phoenix, Tempe, and Mesa, Arizona, and then in southern California (San Bernandino County) for four years, then returned to Atlanta for another two and one-half years and then having settled down in my very first own home back here in Columbus, was that no matter my regrets for leaving ... I would never have grown here. I understood that when I returned 25 years later and found people who were young when I left still sitting in the same place doing the same things they were doing when I left. They had aged, but had not grown or matured, spiritually or mentally.
All I would have-or could have-done here is either died very young or aged out, after having never experienced what it means to truly grow spiritually inside and out with a certain measure of wisdom and truth mixed in for seasoning.
I know now that I would have faded away under the falsehood and pretense that was an everyday part of living down south-spent too much time around people who would rather be at some lame droll nightclub partying, in a back room humping, or sliding down the side of a wall in a drunken or drugged stupor, finding guns to shoot and shoot at people just because they could - loud, and egregiously ruining life in general for anybody they came across.
Once I moved to Atlanta, I had my Open Mic community at the Java Monkey for people who loved poetry and music and creative expression, my own artsy-fartsy crafted expressionist community at Decatur Square, my 'gone rogue' Improv people on Spring Street, and all the 549 members of my book and travel clubs and Dinner & A Movie groups - folks who liked, no LOVED, to read like me and have great conversations about the latest books and most exciting new movie releases and music.
That wasn't the original intention for my leaving, but after a series of unforeseen circumstances, that's how it ended up.
Regrets aside, I discovered that I would not have lived to see my sons become adults with children of their own had I stayed. I could not have breathed nor spoken life into myself in the many ways I did that would never have been allowed here.
I'm still breathing. So...
Besides the Ledger-Enquirer itself with the hilarious Mick Walsh who left me remembering his outstanding sense of humor all these years later, two other good things did come out of being here in those earlier years:
Attendance at St. John AME Church under grandparents orders (1516 - 5th Avenue). It taught me a grace and demeanor about life that I doubt I would have learned anywhere else.
Attendance at Claflin Elementary School. It taught me that no teacher cares for an Afrocentric child's future the way an Afrocentric teacher does.
Without my teachers at Claflin, my pastors at St. John, and my freshman teacher, Ms Creola Howard at Jordan High ... I wouldn't have made it even long enough to leave. I dropped out of high school at 16 and it was Ms Howard's voice that I heard in my head when I dropped back in the following year.
She told me I would "die out there" if I didn't finish high school and she was right. I nearly did. I now have two degrees, an honorary doctorate and a 32-year career in medical and legal work that I wouldn't have had if I had not listened to her, as well as I have been chosen for another honorary doctorate that I have yet to accept here in Georgia for lifetime achievements - none of which happened or would have happened in Columbus.
I thank God for them all.
If I had good childhood memories of being here, it was because of my African-American community leaders, my African-American teachers and the preachers and some members at St. John AME that carried me through those hellacious days...and the one white man at Columbus College who told me the only reason I needed a degree was to beat out the competition on the job market who had just high school diplomas--which, to his credit, turned out to be true ... LOL!
###