Will The Metaverse Catapult Columbus GA out of Its "Horse'n'Buggy" Mindset Into the Wildest West of the Future?
Image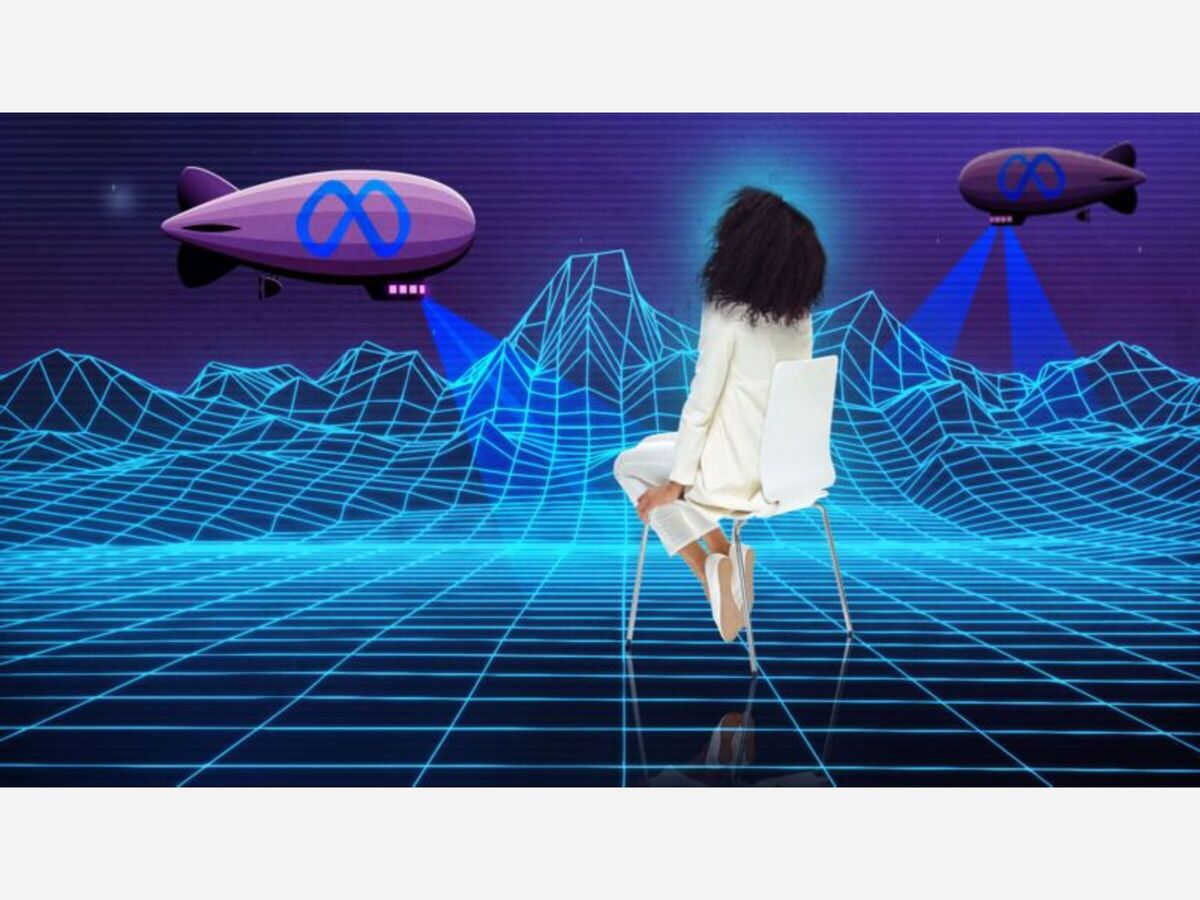 Much has been said about how Columbus is just a place for children and old people, and that essentially means not much is here to offer to those between the ages of 18 and 65...except for the technical schools and mainstream college campus at Columbus State University.
This is not a town that has been big on graduating past one mall, a few shopping centers, seven to ten restaurants and thrift shops on every corner, and at least two or more churches per block within certain radiuses. (Still waiting on that Marta Dream Express train stop that will go straight thru from Atlanta to Columbus and back in one hour or less).
When I left Columbus for the first time since being moved here as a child, the one thing I noticed is that Columbus didn't usually find out about anything going on the "outside world" in more progressive states until two to five years after it was has-been-used and market-saturated.
By the time anyone here found out about it, it was already outdated and most people were on to the next "big thing" in the e-commerce and digital worlds.
It appears that that 2-5 gap may be closing up even faster as Columbus residents are realizing, through the Internet and Skyphone mobility, that there is a world outside of here that already knew what is just being known.
So the next question is just what will the metaverse do in the near future that will make Columbus more progressive and put it -with a certain finality- out of its current 1800s-like mentality and into the neurological advances that will make it the "Go-To" place for the New Millennials (2020-2030) now being born?
---
One local NFT/Ethereum/Crypto expert who asked not to be named, stated that in a town that the sheriff's and police department has said is high on the list for sex-trafficking of minors, will sadly become known as the first of the crowd to use the metaverse to e-digitize their behaviors through Artificial Intelligence (AI).
Yeah, may as well start making those "AI-pedophile" laws now BEFORE it hits. The technology is going to have not only viewing but touching - managed reality.
But there is good news, if your stomach can handle it ... the metaverse will also be used so that no one has to actually appear at a job or at school any more in order to be AT school or at work. Literally artificially, no one will even have to show up at the grocery store or a mall any more. They will be able to shop online and not just order it and hope it doesn't have to be sent back, but actually pull it from the virtual aisle, in a cart, and have it delivered STORE2DOOR within less than a couple of hours.
For the oldheads, it's crazy spooky, because when we watched the cartoon "The Jetsons" as children, we never realized the technology was actually already in play for "skycars" and "food vacs" to happen; yet we are now discovering the plans were already there and are just now materializing.
Yeah, it gets spookier. NIKE METAVERSE and NFT's (non-fungible tokens)
I remember when I was in sixth grade in the 1970s at East Highland Elementary, our math teacher told us that it won't be long before humans will only be born with a head and a finger to push buttons with. We were children, we got a huge kick out of the thought. 
It's no longer funny. Dead people come back to life through holograms, and that's just the cutting edge of the beginning of this, potential "Zombie Apocalypse" and all. 'Dr. Frankenstein' may have been on the right course after all.
But who will be flying in electronic skycars and talking to their deceased loved ones (at least to their characteristics and mentalities) through "Meta Glasses" long before Columbus even gets the airmaps, tracking technology, and discovers that they no longer need gas pumps?
One thing is for certain above all else - there will be no more pandemics, airbornes, or masks needed ever again.
Maybe even ...
No.
More.
Murders.
###