CCG: Civic Center Clear Bag Policy
Image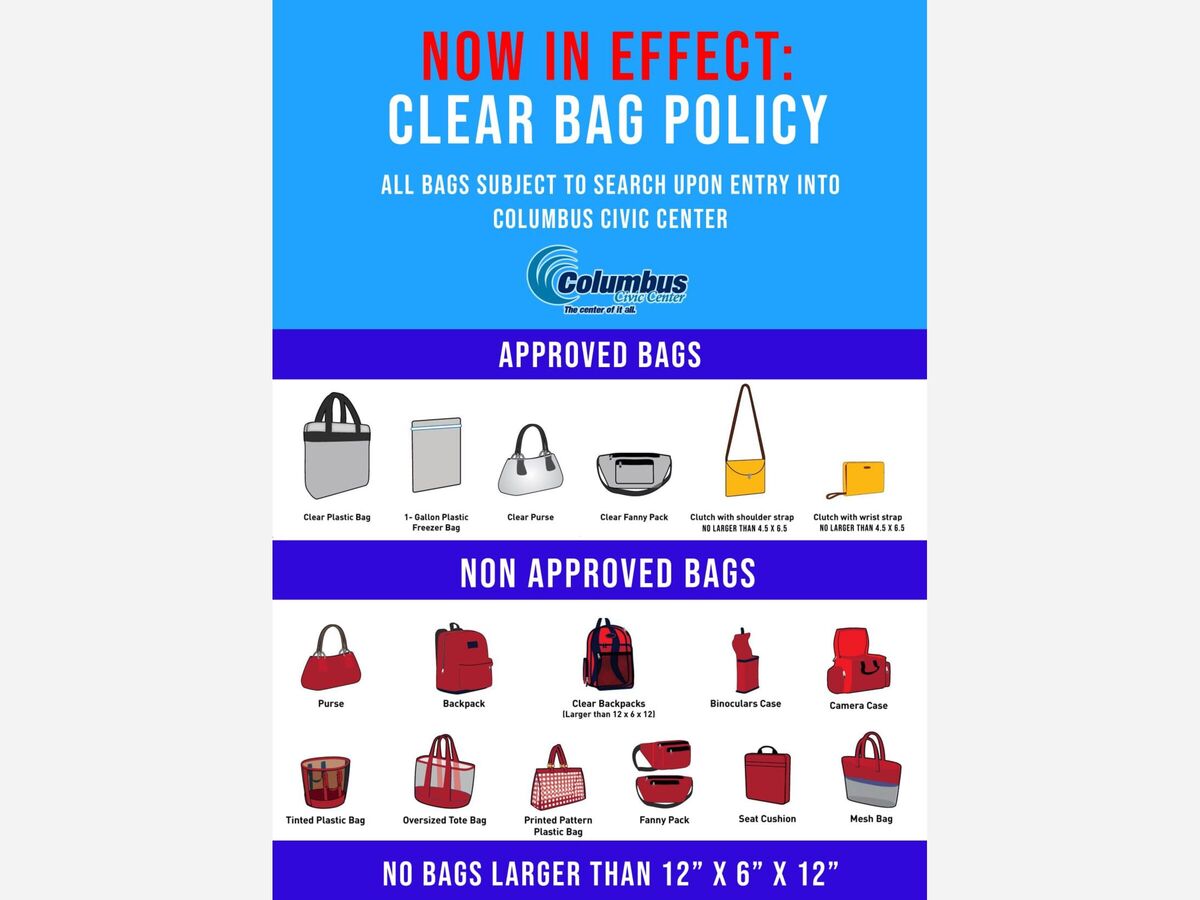 All bags are subject to search upon entry into Columbus Civic Center
At the Columbus Civic Center your safety is our continued #1 priority. We have worked diligently with the Department of Homeland Security, State and Local health officials to enhance our health and safety guidelines.
Allowed Bags
To provide a safer environment for our guests and expedite fan entry into the Columbus Civic Center, management has implemented a policy that limits the size and type of bags that may be brought into the building.
Management strongly encourages guests to not bring any type of bag, but guests will be able to carry the following style and size bag, package, or container into the building:
Bags that are clear plastic, vinyl or PVC and do not exceed 12" x 6" x 12". No buckles, hardware or decor can be concealing any part of the bag. The entire bag must be clear (cannot be tinted or have pattern).
Non-clear clutches, with a shoulder strap or wrist strap, no larger than 4.5" x 6.5".
One-gallon clear plastic freezer bag.
In observance of Labor Day Holiday, Columbus Consolidated Government is closed 
Mon, Sep 06, 2021. Normal Operating Hours should resume Tue, Sep 07, 2021.