There's a Salmonella Outbreak Linked to Italian-Style Meats, the CDC Warns
Image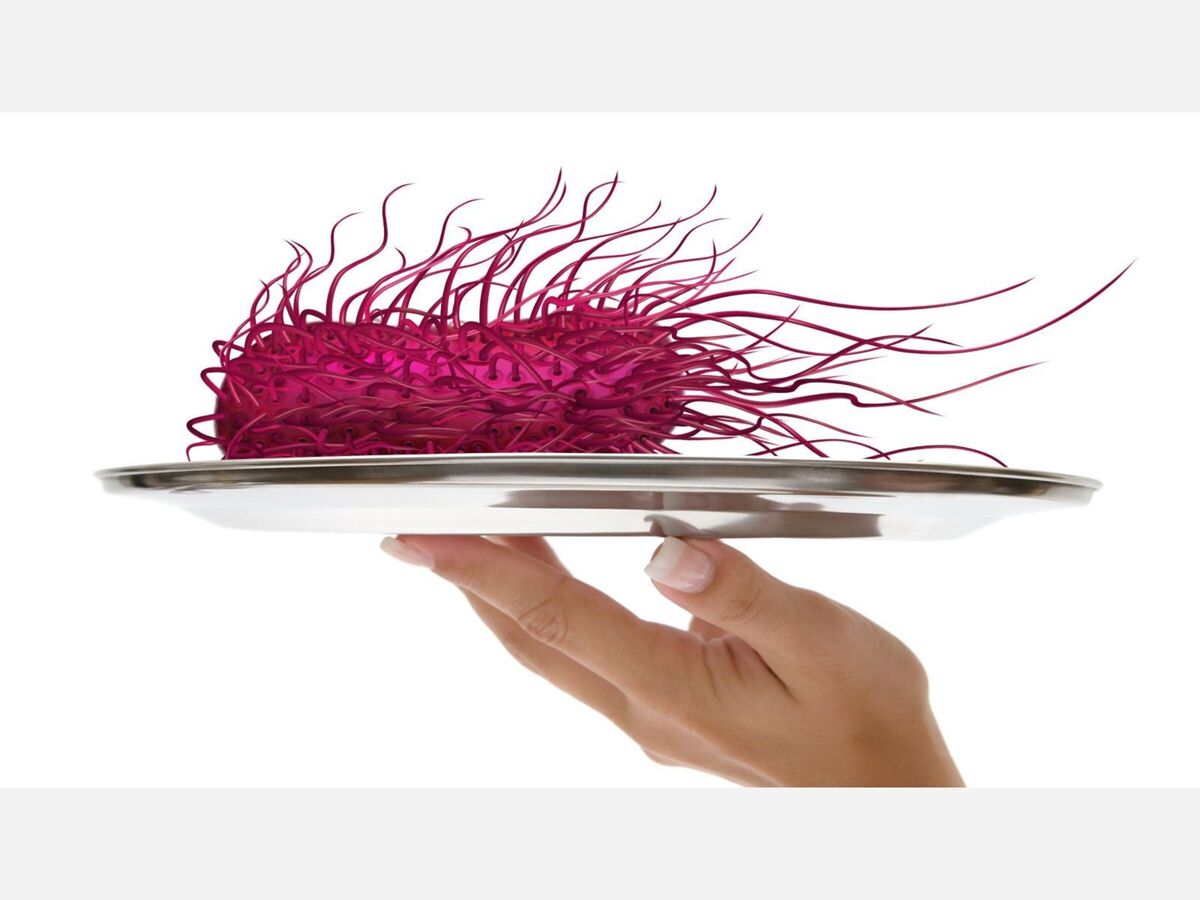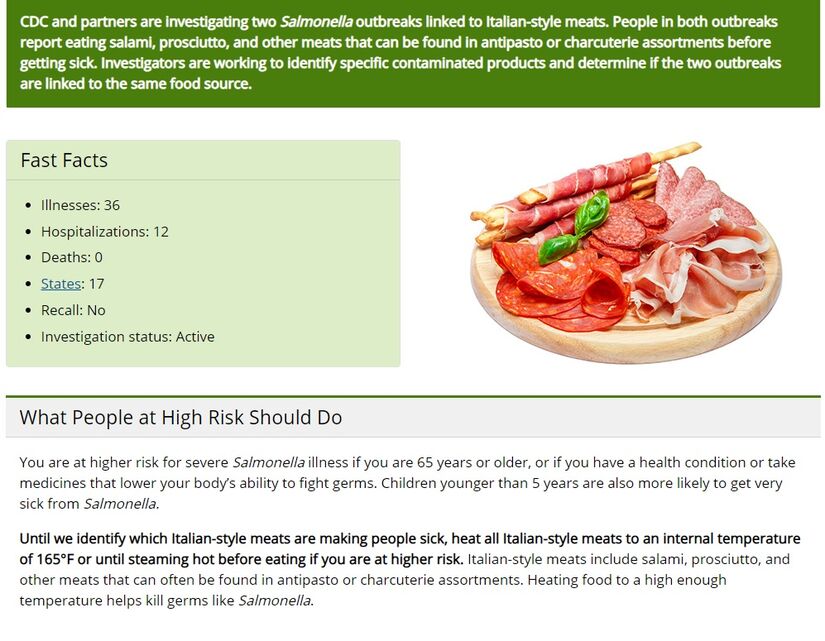 What Everyone Should Do
Call your healthcare provider right away if you have any of these severe Salmonella symptoms:
Diarrhea and a fever higher than 102°F
Diarrhea for more than 3 days that is not improving
Bloody diarrhea
So much vomiting that you cannot keep liquids down
Signs of dehydration, such as:

Not peeing much
Dry mouth and throat
Feeling dizzy when standing up
Symptoms of Salmonella
Most people infected with Salmonella experience diarrhea, fever, and stomach cramps.

Symptoms usually start 6 hours to 6 days after swallowing the bacteria.
Most people recover without treatment after 4 to 7 days.

Some people—especially children younger than 5 years, adults 65 years and older, and people with weakened immune systems—may experience more severe illnesses that require medical treatment or hospitalization.
For more information about Salmonella, see the Salmonella Questions and Answers page.