Fair Count: Voting Equity Action
Image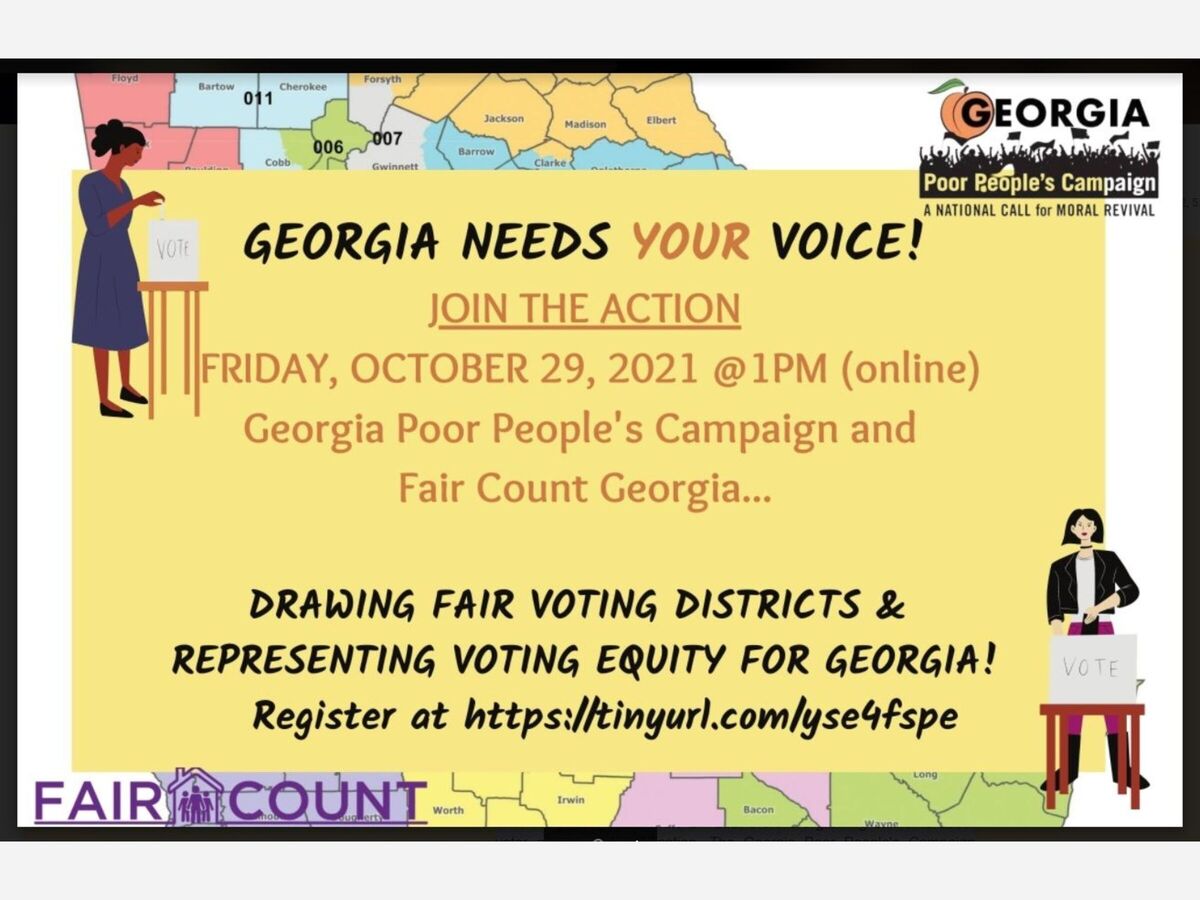 Starting November 3, the Georgia legislature is expected to begin a special session meant to pass new state legislative and congressional district maps after the 2020 Census results outlined population changes in the state.
This process is called redistricting and it can impact how you are represented by politicians who make policy decisions that can impact your daily life and the daily lives of your neighbors and those in your community that need help.
With the passage of Senate Bill 202, there are growing concerns about voter access and nullification. The Georgia Poor People's Campaign wants to lift up the voices of Georgians - especially low income voters in communities that often get forgotten.
One way to do that is for your to join the Georgia Poor People's Campaign and Fair Count Georgia in this advocacy action to learn about redistricting and amplifying our voices through drawing and sharing fair district maps that represent our communities! Join us online on Friday, October 29 @ 1pm by registering at : https://tinyurl.com/yse4fspe.
#Forwardtogether!
---
Georgia's special session for redistricting begins in November, and Republicans released a map proposal without public input or collaboration with their Democratic colleagues. 
We need to hold them accountable and keep the pressure on by demanding legislators adopt fair guidelines for redistricting and FAIR MAPS for the next decade. 
𝐖𝐢𝐥𝐥 𝐲𝐨𝐮 𝐜𝐨𝐧𝐭𝐚𝐜𝐭 𝐥𝐞𝐠𝐢𝐬𝐥𝐚𝐭𝐢𝐯𝐞 𝐥𝐞𝐚𝐝𝐞𝐫𝐬𝐡𝐢𝐩 𝐧𝐨𝐰?