MOVEON: On the Heels of a Trump-Backed Coup Attempt and Insurrection this Past January 6, 2021...
Image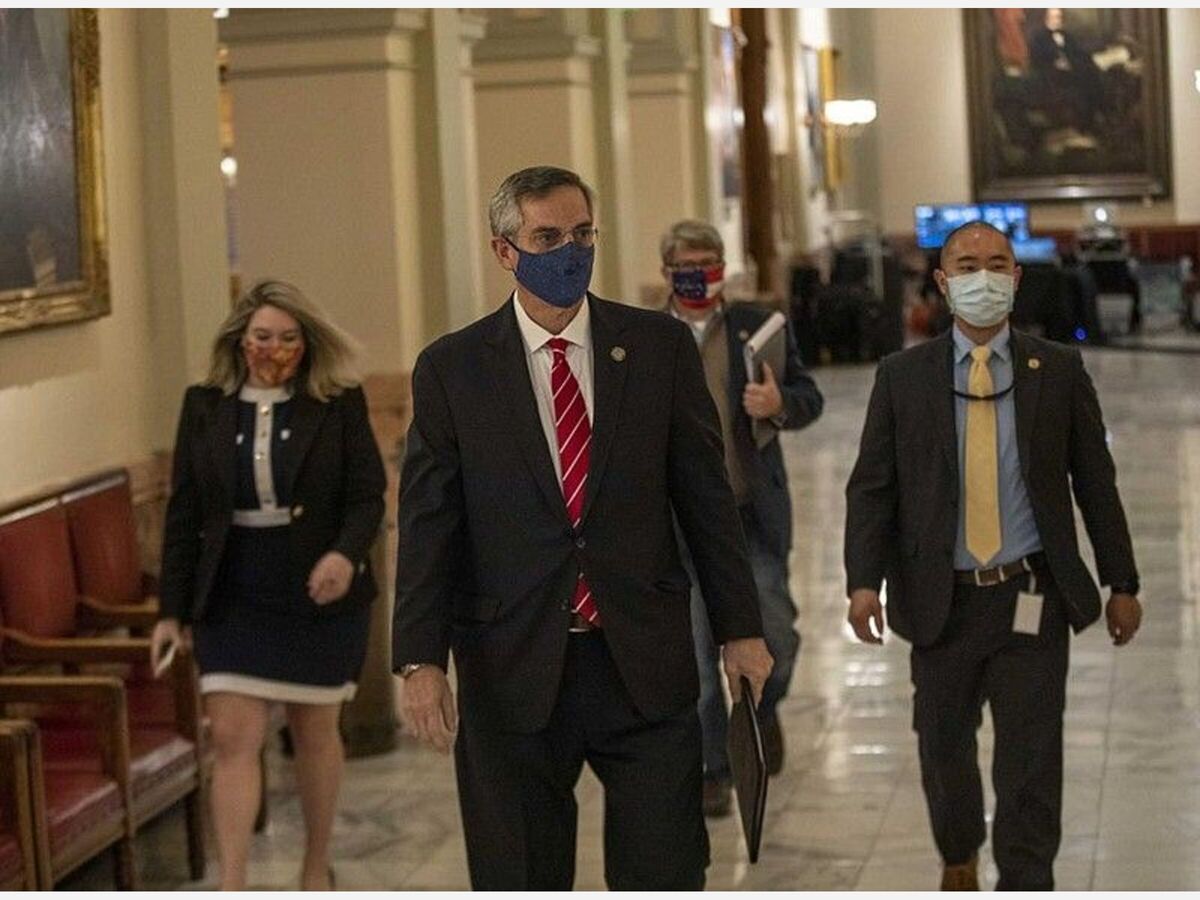 In bombshell news, the congressional committee investigating the January 6 insurrection has obtained a 38-page plan—circulated inside the Trump White House on January 5—for Trump to declare a "National Security Emergency," invalidate electronic voting in all states, and seize ballots in an effort to install himself for a second, illegal term.
Thanks to safeguards in our electoral process that Trump allies are aggressively dismantling, Trump's coup failed. Yet...
Trump and his allies are methodically enacting a plan to place some of Trump's most ardent supporters in key offices, including secretaries of state, tasked with overseeing elections at the state level. In most states, secretaries of state oversee the counting of the votes, have the power to certify—or decertify—election results, and declare the winners and losers of elections.
As The Atlantic reports, "If Trump's plot succeeds, the ballots cast by American voters will not decide the presidency in 2024. Thousands of votes will be thrown away, or millions, to produce the required effect. The winner will be declared the loser. The loser will be certified president-elect."
That's right, the voters will not decide the outcome of the 2024 election. It may have been outlandish before Trump, but it's a sober analysis today. Once described as "apolitical," secretaries of state may now be the most crucial officials standing between democracy and authoritarianism.
Before this year, Trump had never once endorsed any candidate for secretary of state.
It's no coincidence that as he masterminds a plot to steal the presidency in 2024, Trump has already endorsed several secretary of state candidates in key states—and these candidates are nothing short of terrifying.
Indeed, several candidates for secretary of state deny that Biden won the 2020 election.
But the lies don't stop there.
In Georgia, U.S. Representative Jody Hice, Trump's pick to be secretary of state, voted to overturn the results of Georgia's election and proudly proclaimed the January 6 insurrection to be "our 1776 moment."
And a number of other secretary of state candidates say that once in office, they would fight to restrict voting by mail. 
This comes on top of certain lawmakers' efforts to make it harder for legal voters, including people of color and low-income people, to cast ballots.
The esteemed journalist Barton Gellman writes, "The prospect of this democratic collapse is not remote. People with the motive to make it happen are manufacturing the means. Given the opportunity, they will act. They are acting already."
–Chris, Brieanna, Gabi, Sandra, and the rest of the team, MoveOn
Sources:
1. "Nothing is more important than Team Trump's January PowerPoint urging a full-blown coup," The Philadelphia Inquirer, December 12, 2021
https://act.moveon.org/go/159803?t=12&akid=312810%2E10038457%2EC4iMKA
2. "Trump's next coup has already begun," The Atlantic, December 6, 2021
https://act.moveon.org/go/159804?t=14&akid=312810%2E10038457%2EC4iMKA
3. "Secretary of State races become fundraising cash magnet," Axios, December 14, 2021
https://act.moveon.org/go/159805?t=16&akid=312810%2E10038457%2EC4iMKA
5. "How Trump-backed secretary of state candidates would change elections in the United States," The Washington Post, December 1, 2021
https://act.moveon.org/go/159806?t=18&akid=312810%2E10038457%2EC4iMKA
6. "Trump endorses challenger to Ga. Secretary of State Raffensperger," NBC News, March 22, 2021
https://act.moveon.org/go/159807?t=20&akid=312810%2E10038457%2EC4iMKA
7. "How Trump-backed secretary of state candidates would change elections in the United States," The Washington Post, December 1, 2021
https://act.moveon.org/go/159806?t=22&akid=312810%2E10038457%2EC4iMKA
8. "Trump's next coup has already begun," The Atlantic, December 6, 2021
https://act.moveon.org/go/159804?t=24&akid=312810%2E10038457%2EC4iMKA