Inspections and Code: Columbus Code Inspection Update
Image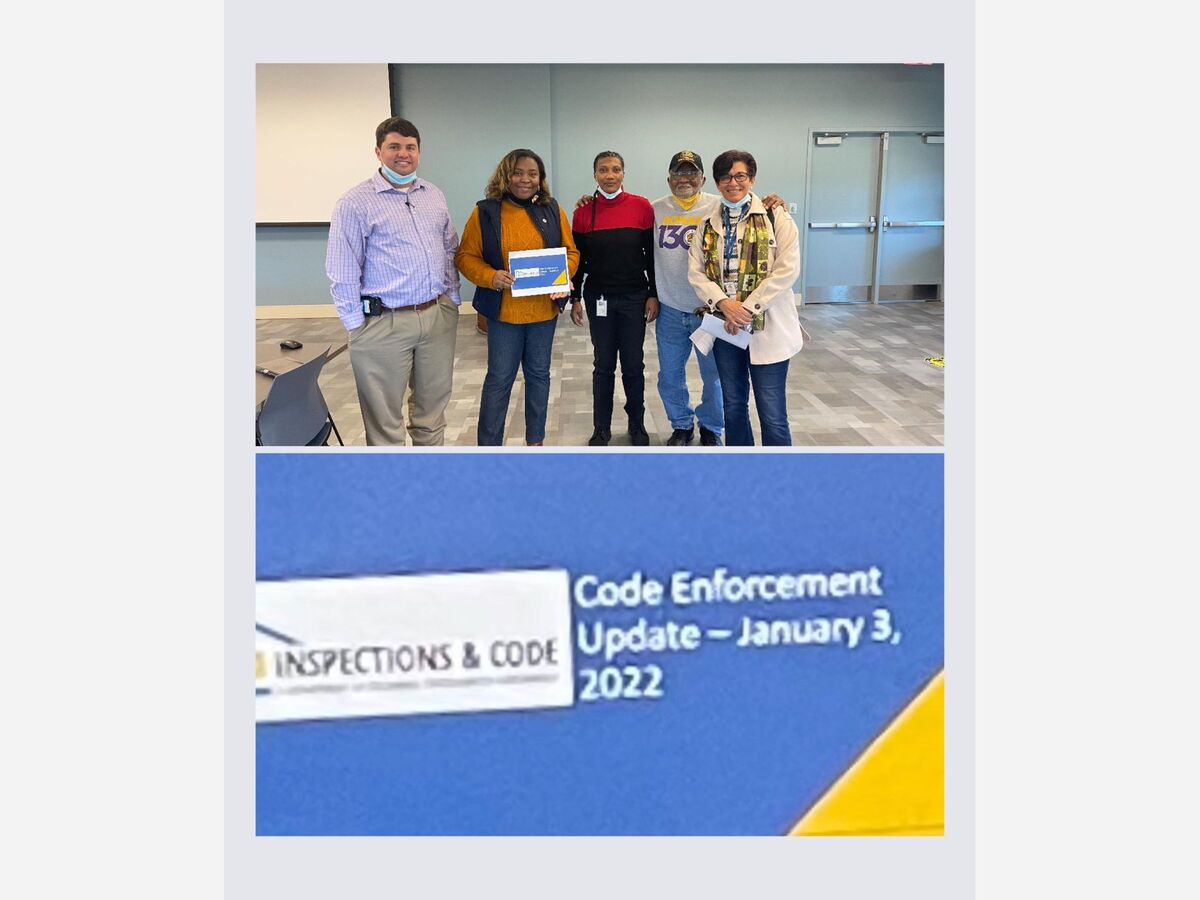 Media Statement from Councilwoman Toyia Tucker
On January 3, 2022, City Councilors Mimi Woodson, Jerry 'Pops' Barnes, and Toyia Tucker met with the Inspections and Code Department to discuss concerns about Code Enforcement.
"There's been a plethora of illegal dumping throughout the city, and we all wanted a better streamlined process to address the code enforcement concerns being reported by the citizens via 311. I want to thank the CCG Inspections & Code Department for developing an updated standard operating procedure. 
In the days to come, one of the areas that is an eyesore in District 4 will be contracted out to be cleared of the unsightly trash. I have received several calls about the illegal dumping at the old Post Office on Wright Road. 
We are also working on a solution to deter this from reoccurring. I want to also thank the citizens of District 4 for keeping me informed about issues in our district.
It's your diligence of 'saying something when you see something' that's a true help. 
I will update you all once the contractors are scheduled to start the cleanup. 
Again, thank you all. Let's continue to work together to make our city better!"