CBS Evening News Reports: Many Black veterans were denied G.I. Bill benefits after World War II...
Image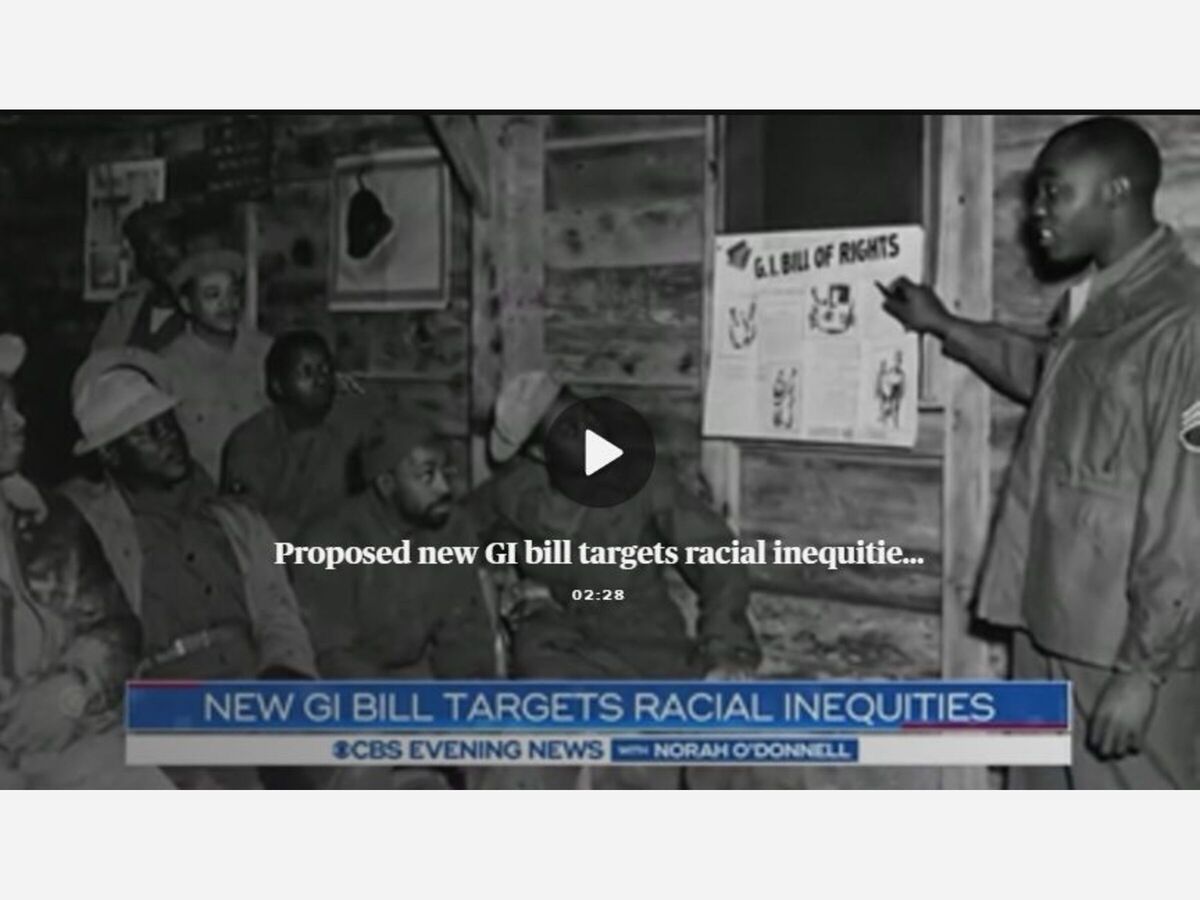 The G.I. Bill is largely credited with helping build America's middle class after World War II — but that economic opportunity was wrongly denied to many Black veterans. Now, some members of Congress want to correct the historical error.
Vanessa Brooks' father Lawrence served in the Pacific during World War II.
"We built bridges, roads and airstrips for planes to land," Lawrence said.
At 112, he is believed to be the oldest living veteran and one of more than a million African Americans who served in the war and supposedly qualified for the housing and education benefits of the G.I. Bill.
"Thousands and thousands of Black veterans were denied their general benefits," Dartmouth historian Matthew Delmont said.