Moderna and Pfizer in Legal Battle over COVID-19 Vaccine Patent
Image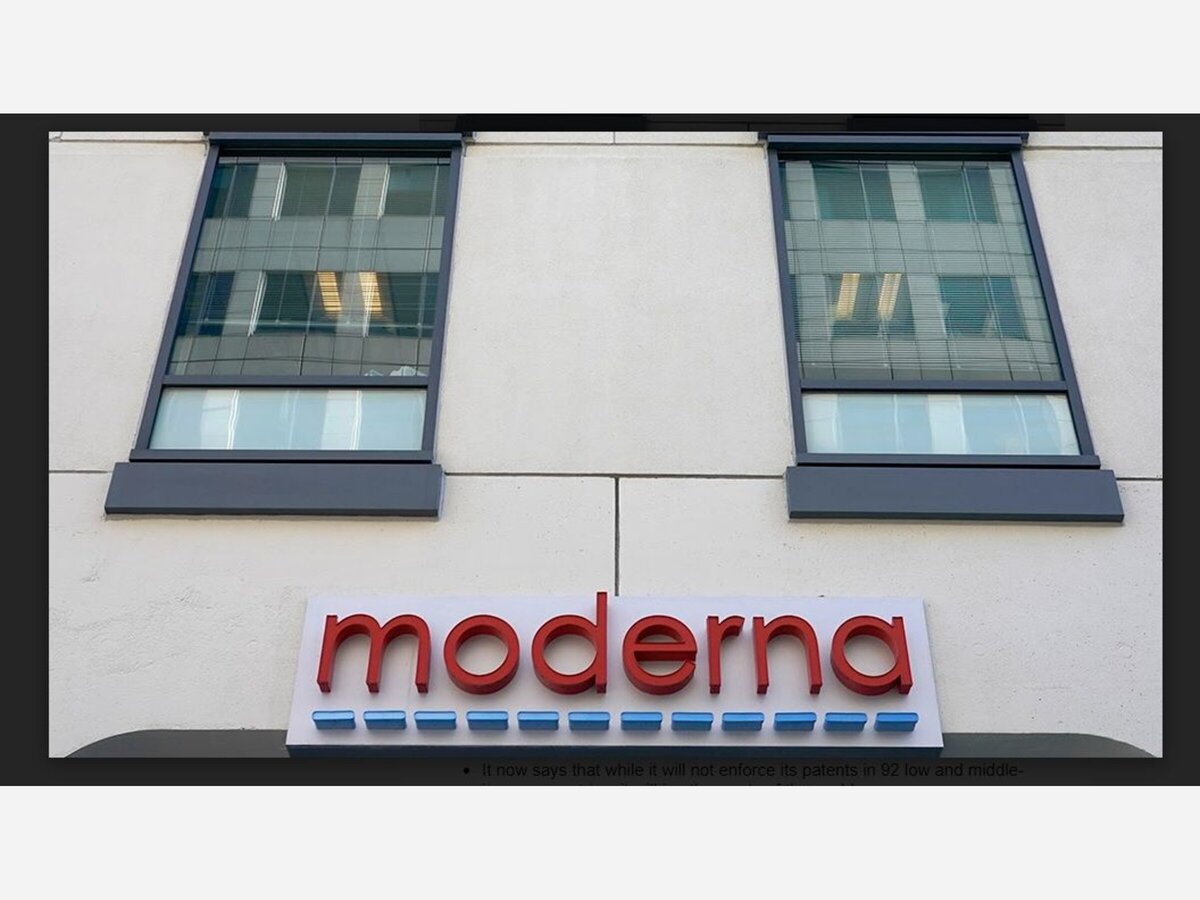 Moderna said that they are suing Pfizer and its German partner BioNTech, alleging patent infringement over the COVID-19 vaccine.
The move sets up a showdown between two major vaccine makers that together have helped blunt the impacts of the pandemic in the United States and other countries.
"We believe that Pfizer and BioNTech unlawfully copied Moderna's inventions, and they have continued to use them without permission," Moderna Chief Legal Officer Shannon Thyme Klinger said in a statement.
Moderna is seeking compensation from Pfizer for the use of technology that Moderna says it pioneered.