Press Release: FedNow alive!
Image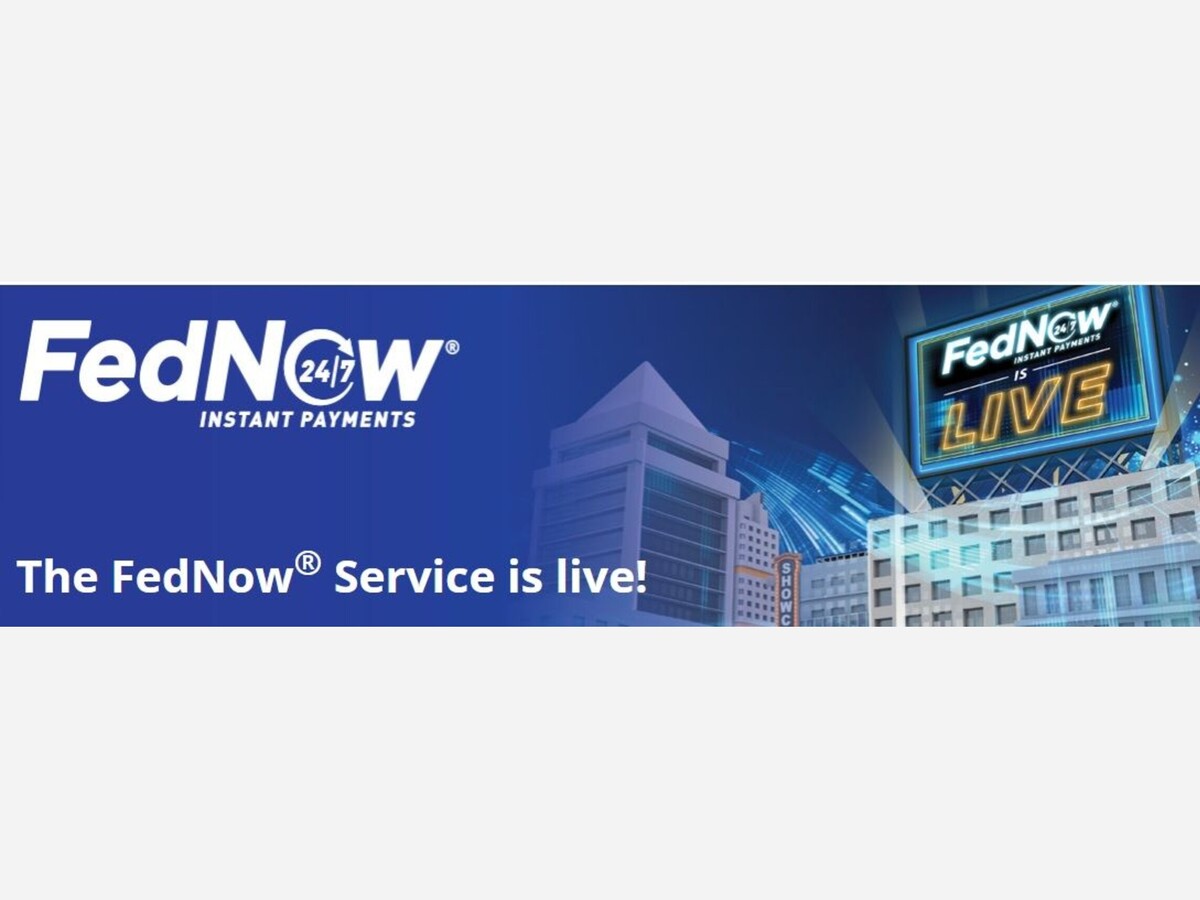 WASHINGTON, D.C. - Congresswoman Maxine Waters (D-CA), the top Democrat on the House Financial Services Committee, released this statement following the U.S. Federal Reserve's launch of its "FedNow" service, which is a new service that allows banks and credit unions to sign up to facilitate instant payments so they can offer customers a much quicker way to send and receive money.
---
"I applaud the Federal Reserve for the launch of its new instant payment service, FedNow. This service, which I've long called for, will modernize our nation's payment system. As banks and credit unions sign up to the service, it will ensure that consumers and small businesses are able to instantly send money, receive paychecks, and access funds 24 hours a day, seven days a week. As we have seen, delays in our nation's payment systems often meant that customers would have to wait days to gain access to their own funds. These delays forced many, particularly consumers in low-income communities, to resort to costly alternatives like payday loans, which charge high-interest rates, or incur expensive overdraft fees. FedNow is a faster and more efficient payment system that will help consumers to save. Not to mention, it stands to bring significant benefits to small businesses everywhere as they transmit money with third-party vendors and pay their employees.
"I am pleased that 41 banks and 15 service providers are already utilizing the service, and that the Fed plans to onboard many more institutions this year. This will help to expand this critical service to communities across the country, giving consumers and small businesses instant access to their money that they deserve."
Background:
In July 2019, following a House Financial Services Committee hearing on monetary policy and the state of the economy, then Chairwoman Waters called and urged Federal Reserve Chairman Powell to consider moving forward with a faster payments system that would benefit consumers and financial institutions of all sizes.
In August 2019, then Chairwoman Waters issued a statement applauding the Fed for their announcement to launch a real-time payment system.
In September 2019, the House Financial Services Committee's Task Force on Financial Technology held a hearing entitled, "The Future of Real-Time Payments."
---
The FedNow Service went live on July 20, 2023. 
It is available to depository institutions in the United States and enables individuals and businesses to send instant payments through their depository institution accounts. 
The service is a flexible, neutral platform that supports a broad variety of instant payments. At the most fundamental level, the service provides interbank clearing and settlement that enables funds to be transferred from the account of a sender to the account of a receiver in near real-time and at any time, any day of the year. Depository institutions and their service providers can build on this fundamental capability to offer value-added services to their customers.
This is designed to maintain uninterrupted 24x 7x 365 processing with security features to support payment integrity and data security. The service has a 24-hour business day each day of the week, including weekends and holidays. End-of-day balances are reported on Federal Reserve accounting records for each participating depository institution on each FedNow Service business day. Access to intraday credit is provided to participants in the FedNow Service during its business day under the same terms and conditions as for other Federal Reserve services.
The FedNow Service provides liquidity management transfer capability to support instant payment services. The liquidity management transfer enables participants in the FedNow Service to transfer funds to one another to support liquidity needs related to payment activity in the FedNow Service. The transfer also supports participants in a private-sector instant payment service backed by a joint account at a Reserve Bank by enabling transfers between the master accounts of participants and a joint account.
The first release of the FedNow Service also includes optional features: fraud prevention tools, the ability to join initially as a receive-only participant, request for payment capability, and tools to support participants in their handling of payment inquiries. Additional features and service enhancements will be introduced over time.