Who Are "The Unvaccinated"?
Image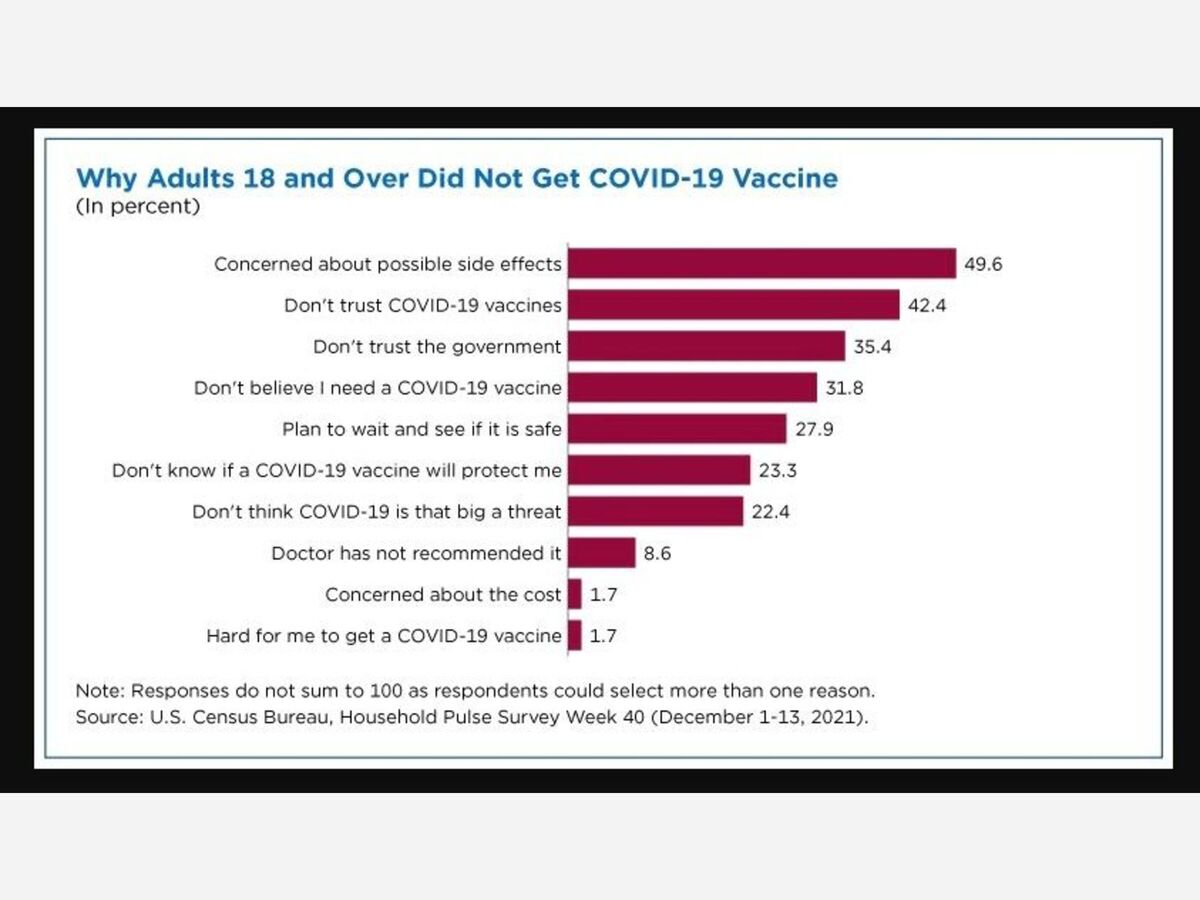 The Centers for Disease Control and Prevention (CDC) reports that as of December 14, roughly 85% of adults ages 18 and over in the United States had received at least one dose of a COVID-19 vaccine but 15% remained unvaccinated.
Who are the unvaccinated and why are they choosing not to get a COVID vaccine?
According to the U.S. Census Bureau's newest phase of the experimental Household Pulse Survey (HPS), those who were unvaccinated against COVID in early December 2021, reported a variety of reasons why.
"Vaccinated" here refers to adults who have received at least one dose of any COVID vaccine, and "unvaccinated" refers to adults who have not received any.
Continue reading to learn more about:
Changes in HPS Phase 3.3
Unvaccinated adults younger, less educated
Racial and ethnic differences
Who are the hard-to-reach?
CLICK: Census Bureau Reader