Today is 'Absolutely Incredible Kid Day': Say It, Write It, Show It!
Image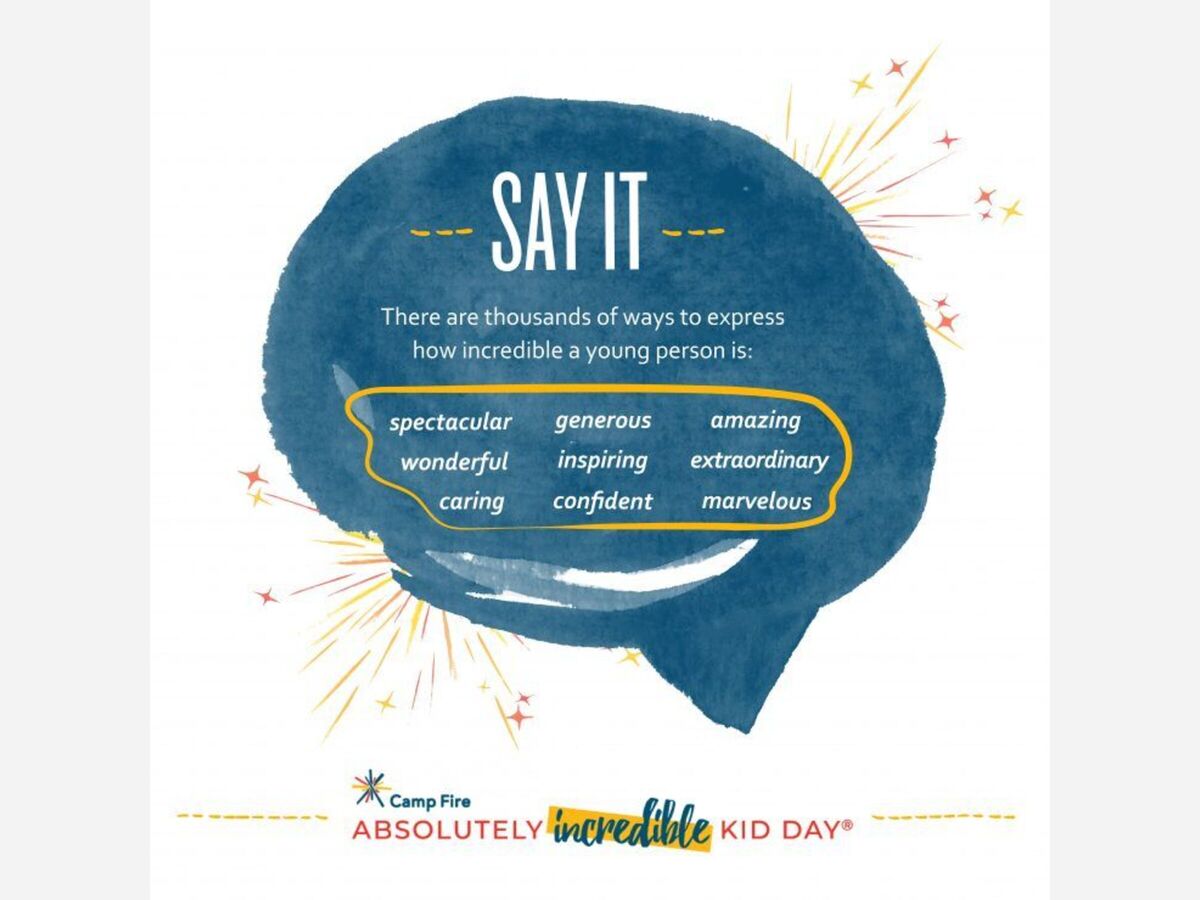 All things considered, we don't like calling our children "kids," because that's the same as calling them baby goats. However ... 
This would be a good time to encourage your children or any and every young person close to you and let them know just how INCREDIBLE they are!
Created by CampFire USA in 1997, "...Camp Fire's national call to action asking adults to write letters of love and support to youth — sons and daughters, nieces and nephews, neighbors, even kids they don't know. This national campaign to honor children has been recognized as an event to inspire adult–to–child interaction. Sometimes in our busy, everyday life, adults forget to express to children just how important they are. AIKD is a day set aside to celebrate them and their achievements."
WATCH THE PSA:
###