October is Breast Cancer Awareness Month - Every Year - Breast Assured
Image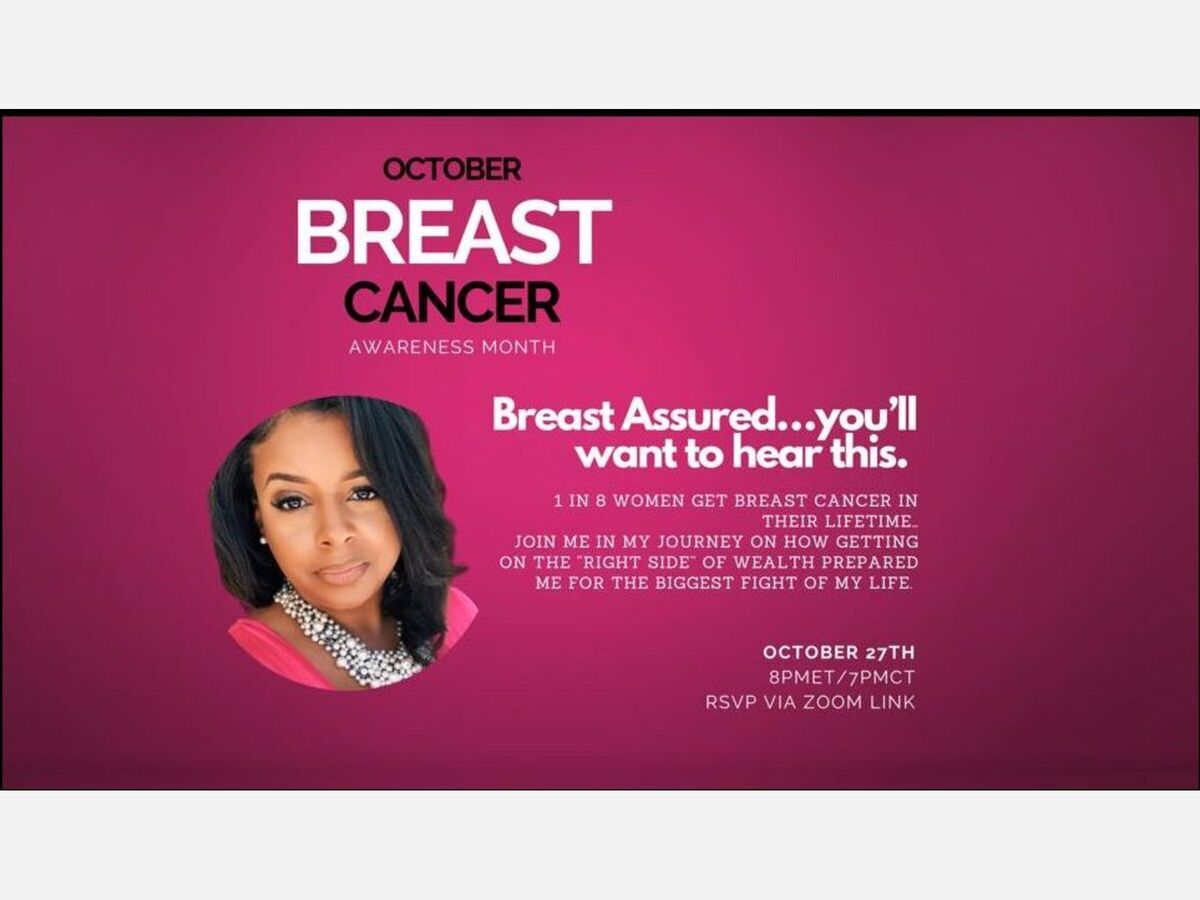 Members of W.O.W. "Women Of Wealth....Women Empowering Women" Breast Assured…you'll want to hear this.
1 in 8 women get breast cancer in their lifetime…join me in my journey on how getting on the "right side" of wealth prepared me for the Biggest fight of my life.
You don't want to miss it.
Please be my guest.
Wednesday October 27th
8pmEST/7pmCST
http://bit.ly/WOWconnection. Register in advance for this webinar.
Online Event Sponsored by Tamara Lewis and W.O.W.
Columbus, GA
United States