This Week in Review: Celebrating the 45th Heritage Anniversary of Alex Haley's Classic TV Series: "ROOTS"
Image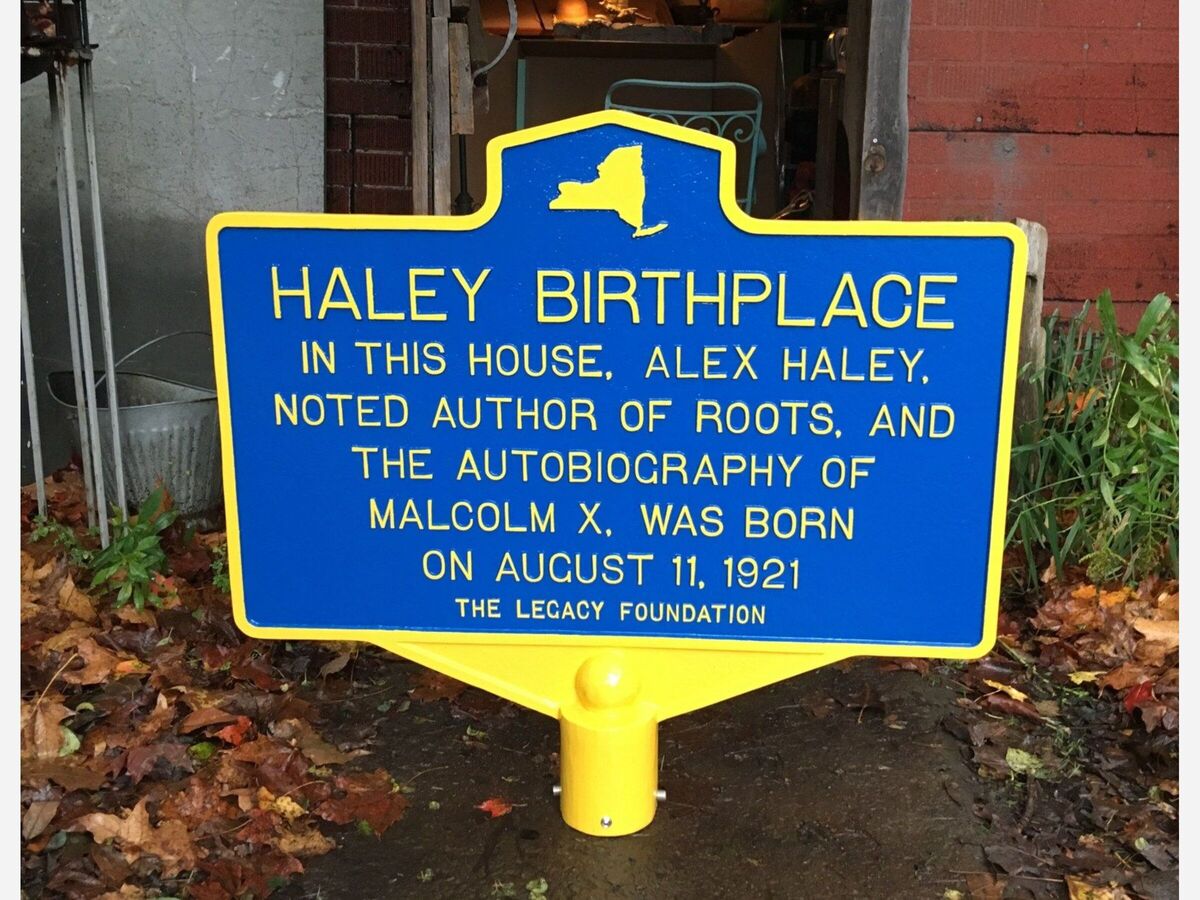 Had he lived, Mr. Haley would have celebrated his 100th birthday on August 11th this month.
On August 17, 1976, Doubleday published Alex Haley's Roots: The Saga of an American Family. 
Haley was not exactly a newcomer to the world of literature—ten years before, he had published The Autobiography of Malcolm X based on his own conversations with the minister and civil rights leader who was assassinated on February 21, 1965 in New York City. 
The Autobiography was a major bestseller and still takes its stand as an American biographical classic to this day, having been adapted into the movie "Malcolm X" - Director, Spike Lee, in 1992, the same year of Mr. Haley's death.
---
Mr. Haley was born on August 11, 1921 in Ithaca, NY, raised in Henning, TN, and he died on February 10, 1992, in Seattle, Washington at the age of 70. 
He is said to have based the ROOTS dramatic saga on six generations of his own family's history. Written after more than 10 years of research, the book a U.S. cultural sensation. 
It remained on the New York Times nonfiction bestseller list for 46 weeks, spending 22 of them at number one. It sold more than six million copies in its first year. 
In 1977, Haley was awarded special citations by both the Pulitzer and the National Book Award committees—and it was then also adapted into a mini-series, one of the greatest literary TV adaptations of all time.
Historian Willie Lee Rose called Roots "the most astounding cultural event of the American Bicentennial." For millions of people of all races in America, it was the first personal African-oriented look that nearly anyone had ever seen.
Gone With the Wind put slavery in its place in Georgia-in a box outside of American history-but ROOTS told the real tale as close as it would ever get to a generation of people who had never lived on a plantation. Haley had to use plenty of material about "what had to have happened at the time" to fill in places where memories languished and definitive material was not available, in order to round out the story, but no one can deny his celebrity nor his adeptness at seeing the world for what it really is.
It wasn't much longer after that that some of America's afro-centric culture began to name their children "Kizzie" and "Kinte" after the the characters on the show that were brilliantly played by actors LeVar Burton (also well-known for his acting roles on the Star Trek series franchise) and Leslie Uggams.
Unfortunately, Haley was sued for plagiarism, but settled out of court and he was hit with all kinds of questions from historians and journalists who focused on the quality of Haley's research, pointing out that the dates he claimed were impossible, that several of his characters hadn't even existed, that in fact, most of the book seemed to have been invented. 
Alex Haley, it seemed, was a fraud; but only as a historian. 
As a storyteller, he clearly succeeded and it made no difference that his research was not on-point, he told the story in a way that clarified what needed to be clarified about America's relationship with the continent of Africa.
"The power of Roots ultimately lay not in its adherence to historical fact but in its being a new story of [Black Americans'] past that included African origins," biographer Robert J. Norrell wrote. 
In Haley's 1992 obituary in the New York Times, the book and miniseries "spurred an interest in genealogy among Americans of many ethnic heritages"—and it is still going pretty strong to this moment in time. 
In a 1992 interview, Haley said, "...African-American people...white people as well, will just totally, unexpectedly walk up and not say a word, just walk up and hug you and then say 'Thank you.'"
He told an "inconvenient truth" that needed to be told--and needed to be told at the time that it was told and in exactly the way it was told. The naysayers could not hide its immortal truths by raising flack about the way it was done.
Job well done, Mr. Haley. Thanks for the good and great memories.
HAPPY 100TH BIRTHDAY!