Fountain City News Editorial Salute Goes To: Sheriff Greg Countryman...and...
Image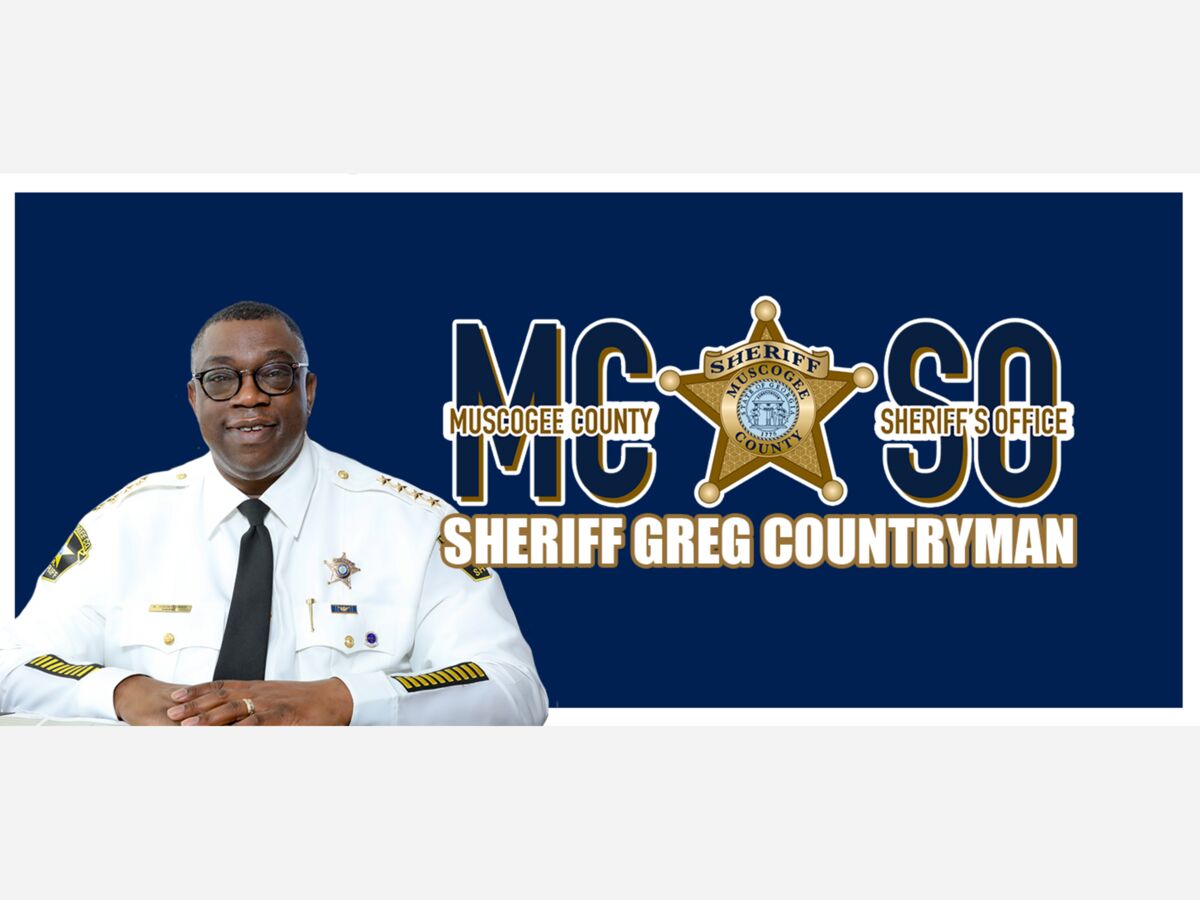 Editorial Note: Sheriff Greg Countryman has worked hard since he was sworn in as Muscogee County sheriff six months ago, to gain an upper hand over the criminal mess that Columbus had become.
Mayor Berry "Skip" Henderson had stated early in his election year to Fountain City Radio that his top priority was going to be to get a handle on crime in the city, but he needs the right people at the right time who are going to do the job as it should be done.
Still Working On It ... 
Columbus is still losing lives to hardcore criminals, such as the Aunt who was recently murdered at Carver Park while trying to save her three-year old niece from being hit by flying bullets, but MSCO is also still hard at work in the midst of crime that is nearly comparable to living in larger cities such as New York or Los Angeles or Phoenix, Arizona, especially for a once-rural town with less than a quarter million in population. 
The loss and pain Columbus has suffered is on-par with 'big city living' regardless, and Columbus can no longer afford the crime or the mess -- nor the fear of wondering where lawlessness will show up or what they will do next.
Countryman has worked hard to put the amaze in AMAZING and as citizens of the City of Columbus, GA, we understand that we cannot legislate nor arrest our way out of the filth that was allowed to languish for far too long before now ... we also cannot blame any city officials -the mayor, the police chief, nor anyone else whose job it is to deter and possibly stop this onslaught - when people in this town lawlessly exercise their Second Amendment rights. 
The arresting officials are never going to be able to show up until after the deed is done and only then do laws against people who commit crimes in the name of their "legalized freedoms" get arrested.
However, we here at Fountain City News are extremely proud of our Sheriff and also of our Chief of Police, Freddie Blackmon, for not only doing their jobs with the best resources they have available, but for making themselves and their officers and offices as 'transparent' as possible while in HOT PURSUIT of some of this city's most dastardly and dangerous criminals -- and for doing it in as humane a way as they can. With all due respect and all circumstances given and considered, doing it in a way to protect their own lives while not bleeding out unnecessary killings for any old reason as others have been known to do.
We doubt they are doing this work for rewards, it appears this is a passion for these men and women in the tan and the blue ... but just the work that has come out of them in the past six months alone surely deserves a few accolades from all of us.
---
August 26, 2021
FOR IMMEDIATE RELEASE
OPERATION WASHOUT RIVER CITY
During the week of August 9 – 13, 2021, Operation Washout River City, a joint law enforcement task force that included agents, investigators, and officers from the U.S. Marshals Service, U.S. Attorney's Office, FBI, DEA, Georgia State Patrol, Muscogee County Sheriff's Office, Columbus Police Department, and the Georgia Department of Community Supervision resulted in the arrest of 57 individuals, the clearance of 128 warrants, the seizure of 27 firearms (20 handguns, 6 rifles, and 1 shotgun), and the seizure of 4 lbs. of assorted illegal substances.
This operation targeted both gang members and violent offenders. 
About 1 out of every 5 of those arrests were classified gang members, who accounted for almost 1/3 of those 128 cleared warrants. 
Warrants were executed for the following offenses: Murder, Aggravated Assault, Rape, Sodomy, Kidnapping, Terroristic Threats, Robbery, Armed Robbery, Possession of a Firearm During the Commission of a Crime, Possession of a Firearm by a Convicted Felon, Intimidation of a Witness, Violation of Georgia Controlled Substance Act (Cocaine, Heroin), Obstruction of a Law Enforcement Officer, Burglary, Cruelty to Children, Cruelty to the Elderly, Probation Violation, Parole Violation, and Harboring Fugitives.
Sheriff Greg Countryman said "Law enforcement operations such as this one promotes inter-agency cooperation and networking, act as force multipliers, extends our reach beyond the borders of Muscogee County, and enhances the overall effectiveness of our operations. 
This operation gave us the ability to remove violent offenders from our community and bring those responsible for their respective crimes before the courts so that victims and families can see that justice is served by the courts on their behalf. 
Although we recognize that we cannot arrest our away out of our current circumstances, we also recognize that we cannot and will not sit idly by and allow for lawlessness to maintain a foothold within Muscogee County either. 
Those that contribute to the demise of neighborhoods by engaging in violent crime and illicit activity can count on similar visits during future operations of this sort".