TODAY! is National Voter Registration Day
Image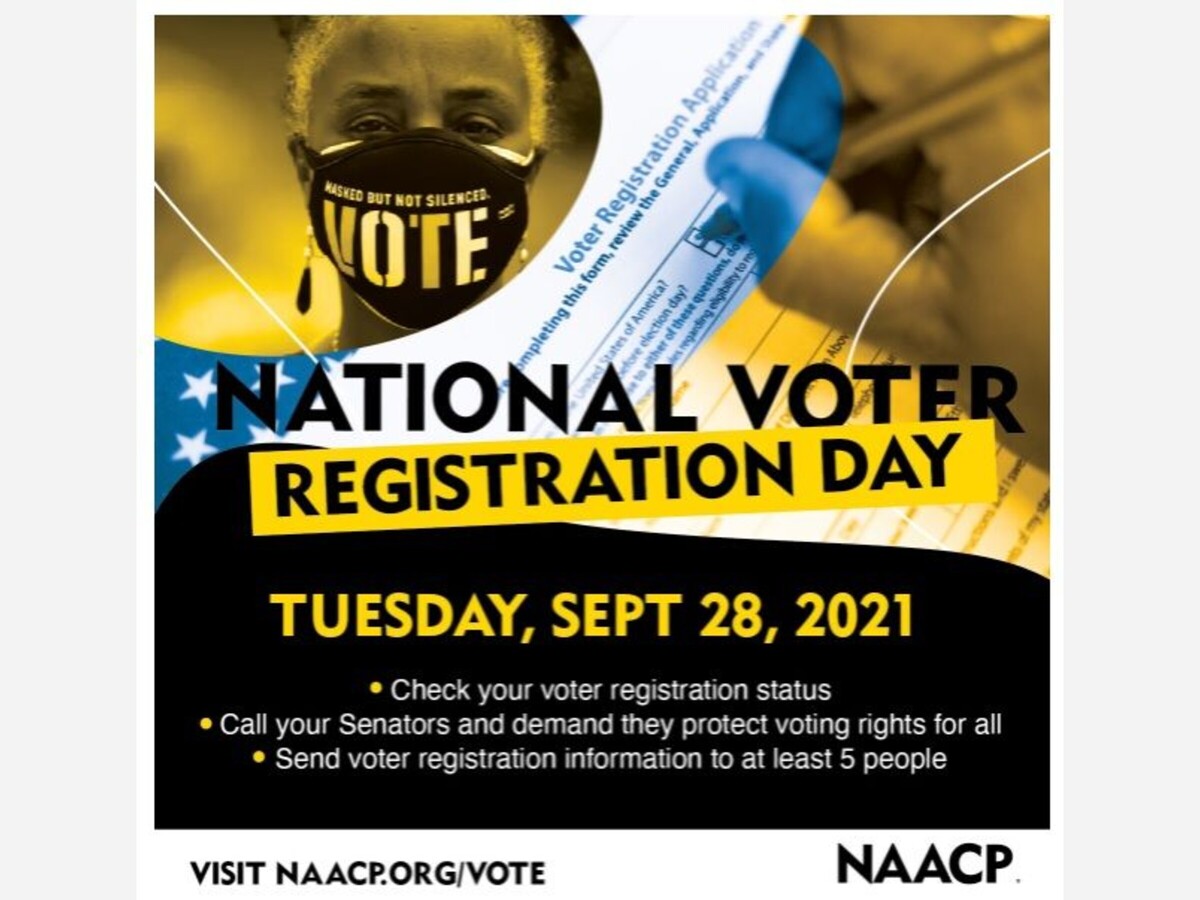 Today -September 28- is National Voter Registration Day.
It's a non-partisan civic holiday used to celebrate our democracy, and while millions of people register to vote on this day, you don't have to wait.
Confirm your voter registration status.
Voting is the foundation of any true democracy, yet we've seen a surge of voter suppression tactics cropping up from state to state. Our voting rights continue to be a target, all in an effort to keep us from the ballot box, but we can't let that happen.
Stay ahead of the issue and check your registration status today.
We've partnered with vote.org to make sure no eligible voter gets left behind. Visit naacp.org/vote to:
Register to vote
Check your voter registration status
Contact your Senators and demand they protect voting rights
Share critical information about voting with at least 5 people
Don't wait, celebrate National Voter Registration Day by taking action today.
Fighting Forward,
NAACP