Loan Servicer Agrees to Pay Nearly $8 Million to Resolve Alleged False Claims in Connection with Federal Education Loans
Image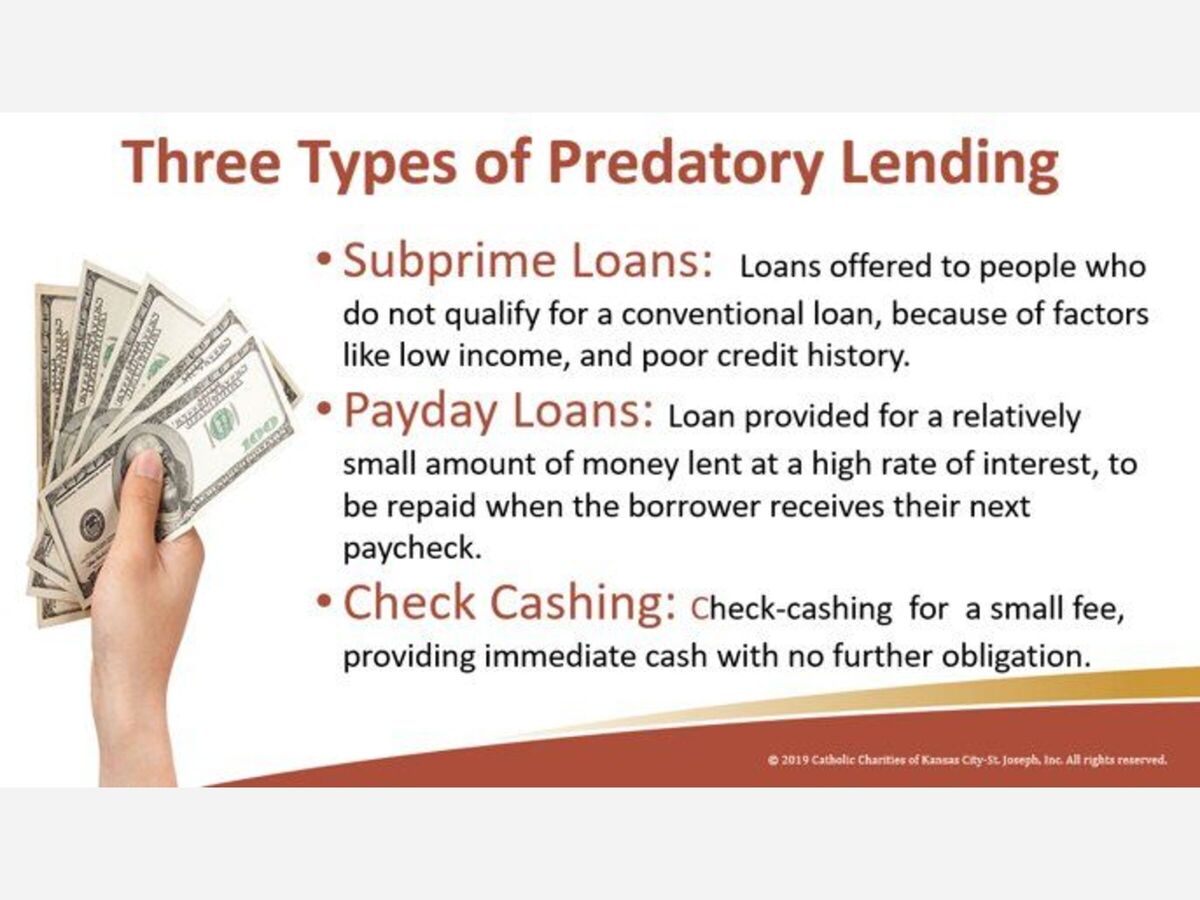 DEFINITION: Predatory lending is any lending practice that imposes unfair and abusive loan terms on borrowers, including high interest rates, high fees, and terms that strip the borrower of equity. Predatory lenders often use aggressive sales tactics and deception to get borrowers to take out loans they can't afford.
Conduent Education Services LLC, fka Xerox Education Services LLC, dba ACS Education Services LLC (CES), a contractor that serviced student loans for lenders under the Federal Family Education Loan Program (FFEL), has agreed to pay $7.9 million to resolve allegations that it violated the False Claims Act by submitting or causing the submission of false claims to the Department of Education. 
Prior to this settlement, CES paid $1.4 million to the Department of Education under a remediation plan to partially resolve the allegations and received a credit for that payment under the settlement agreement.
Loan servicers are required to accurately report the impact of monthly student loan repayments, principal capitalization and other changes to borrower accounts to the Department of Education. The settlement announced today resolves allegations that between 2006 and 2016, CES knowingly failed to make required financial adjustments to borrower accounts and improperly treated some borrowers as eligible for military deferments when they were not, resulting in incorrect reporting to the Department of Education and losses to the United States. CES stopped servicing commercially held federal student loans in September 2019.
"The United States expects servicers participating in federal loan programs to accurately report amounts owed to the Department of Education," said Acting Assistant Attorney General Brian M. Boynton of the Justice Department's Civil Division. "The resolution announced today reflects the department's commitment to pursuing entities that fail to meet their obligations to the United States."
"Holding loan servicers accountable is a top priority for the Biden-Harris Administration, so I am pleased that improper conduct at Conduent Education Services got the oversight and investigation it deserved," said Under Secretary of Education James Kvaal. "We are grateful to the Department of Justice for working with the Education Department to ensure that CES is held accountable to borrowers and taxpayers."
The resolution in this matter was the result of an investigation by the Justice Department's Civil Division, Commercial Litigation Branch, Fraud Section, with the assistance of the Department of Education's offices of Federal Student Aid and General Counsel.
The claims resolved by the settlement are allegations only and there has been no determination of liability.
---
Edit Note: Of course, there is always liability on the part of the loan servicer. They are always entirely at fault for exercising predatory lending in order to get government insurance money and then double and triple up on these loans by reselling the package and bundles to third parties. That way, they get paid two or three times on the same loans and someone else comes for the collection of it from the students. Rather than these settlements helping the students who were ripped off, they help only the investors who get rich and then continue the theft for the next round. The money floats between the government and the rich guys and the students still end up paying these debts even 20-30 years AFTER they have retired, with more fees and interest added on, of course.
These words 'no determination of liability' on the part of the settlement 'agreement' only mkae it sound as if there was no wrongdoing, even though there obviously was.
They are simply agreeing to pay out a portion of their ill-gotten gain so they can go right back to the predatory lending they were doing before.
If they will continue to do this, the best thing all students can do is let the government be responsible for funding all public secondary education schools at their own expense. 
Since predation is a fact and settlements rarely, if ever, benefit the students who are being ripped off by it, then it naturally follows that college education in public schools should be free for everyone...especially since everyone's education benefits the nation in terms of degreed taxpaying workers.
###